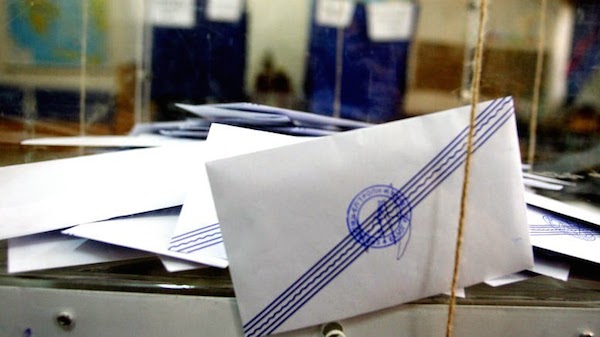 What follows are facts and figures, accompanied by some views on May 2014 elections:
1) Main opposition SYRIZA party finished first achieving a clear 3.89 pp lead, with 26.58%, followed by ND 22.71% and Golden Dawn 9.40%, Olive Tree 8.02%, To Potami 6.60%, KKE 6.09%, ANEL 3.46%, LAOS 2.70%, GR-Euro Citizens 1.44%, DIMAR 1.20%.
2) Special circumstances in the last 5 years in the country offer no meaning to a comparison with previous 2009 Euroelections. For the record, election results were as follows: PASOK, 36.65%, ND, 32.30%, KKE, 8.35%, LAOS, 7.15%, SYRIZA, 4.70%, ECO GREENS 3.49%. Since then, a whole new chapter in Greek history was written, leading to 2012 double elections. Final national election results in June were: ND, 29.66%, SYRIZA, 26.89%, PASOK, 12.28%, Golden Dawn, 6.92%, DIMAR, 6.25%, KKE, 4.50%.
3) Leading coalition party ND lost 7 percentage points on average as compared to last national election results; some groups of people appeared more angry than others: according to Public Issue, ND lost 11 pp amongst entrepreneurs, 11 pp in freelance professionals and more than 11 pp from the pensioners' group (one of its basic pool of supporters). Finally, it lost 22 pp of voters that belong to the bourgeoisie, who, according to the same source, turned towards LAOS, Potami and Golden Dawn. As regards private sector voters, ND sent voters towards Potami and GD.
4) Interestingly, ND and Golden Dawn share 18% each amongst younger population. SYRIZA leads with 29%.
5) SYRIZA retained its social base, with salary earners and production groups to remain a strong pool of votes (34% as against 13.5% of ND), whilst it attracted a significant proportion of the unemployed: over 30%.
6) SYRIZA finished strong in A', B' Athens, A', B' Piraeus, Attica and A' Thessaloniki constituencies, an electorate of around 3.5 million registered voters.
7) Political crisis has been avoided. Everybody got a second chance to become better, to fail even more or fade away due to decreasing significance. The coalition government survived a double election battle, although at a local level, ND lost key municipalities, amongst them some northern suburbs that traditionally looked to the right.
8) Although SYRIZA finished first, it lacks alliances that could boost its government ability potential. On the other hand, current political coalition maintains some reserves that could come in handy. G. Papandreou's call for a future SYRIZA-PASOK cooperation in essence weakens main opposition's political originality and weight.
9) The credibility of mainstream media and pollsters have suffered a blow, especially in the exit polls in the first round of local elections. They did much better in the European elections. Throughout the pre-election period, the key characteristic of opinion polls has been abstinence of participants that reached 70% amongst the population. This turned pollsters' forecasting into a witch-hunt.
10) The wisdom of the crowd worked. Everyone received an awakening call. However, nothing is as it seems. Although still in government, ND has lost 1.5 million votes, PASOK escaped direct comparisons with previous elections, through Olive Tree alliance. SYRIZA appears to have reached a ceiling.
11) The government needs to reconsider a number of things. Amongst them the politics of everyday life (crime, safety, health etc.), top-down and bottom-up communication with citizens, the youth, as well as injustices during the implementation of the bailout programmes that when corrected would make a difference for the people.
12) Citizens are sufficiently convinced by no one. Those who did visit the ballot box felt anger and fear and their messages have been strong and passive respectively. Fear could go away when stability returns to the country and the horizon starts clearing up. Anger could drop too when government policies start bearing fruit and economically weaker social groups are offered some comfort.
13) 'To Potami' could do better. However, PASOK-Olive Tree proved hard to die. Theodorakis is puzzled. He is moving in a wait-and-see mode, although his associates are more optimistic. Credible voices argue that unless he politicizes his party soon enough, he runs the risk of seeing it disintegrate and literally fade away. Summer camp-style Inaugural Convention plans in Samothrace will not improve things.
14) Despite SYRIZA's clear victory and ND's obvious defeat in the elections, the result does not necessarily boost partisan juxtaposition and dead-end tactics. Nowadays, things are different in Greece. Strong partisanship feelings have decreased in the country, giving room to people's effort for survival and -if they can- progress.
15) 'Groupthink' amongst key people usually results to incorrect or deviant decision-making outcomes. Political communication and digital message strategies are fields this government could do much-much better.