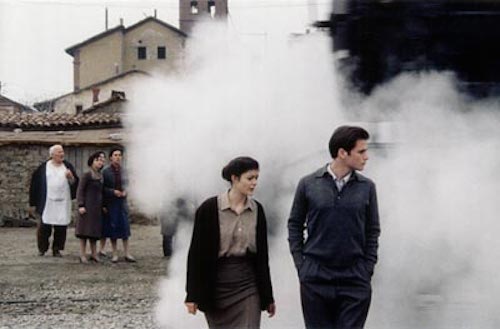 It was right after the latest update of the bailout agreement between Greece and its lenders, when PM Antonis Samaras introduced the term 'Nea Ellada' [New Greece] in his speeches, especially towards partisan audiences.
At first, columnists and pundits viewed this as the name of a new party that would replace New Democracy some time after the European elections. Maximos Mansion seemed to enjoy the buzz as regards "Nea Ellada", first because it placed ND party into the daily agenda and secondly, because it irritated Karamanlis' camp who always thought they had a proprietary right on the party.
It came as a shock to the centre-right camp when during the pre-election period, according to media reports, SYRIZA's newly appointed spin-doctor Dimitris Tziotis (CleverBank) registered neaellada.gr and launched a political/partisan website run by the main opposition, managing to capture the momentum from the ruling party; the latter's poor internet strategies had allowed for such a move.
Samaras's recent meetings with Costas Karamanlis and Dora Bakoyannis suggest that the inner partisan fronts are closing and that the centre-right party is determined to move forward. Giorgos Papandreou's signal for a potential SYRIZA-ELIA alliance may have functioned as an awakening for ND's top figures that saw PASOK cadres smiling for the first time since 2012.
In my mind though, 'New Greece' rhetoric could be much more fruitful as a new national vision rather than a party name.
Despite SYRIZA's rapid move to register this online, Alexis Tsipras's accusatory talk -for the time being- cannot put together a vision; he is still arguing on the past and the repercussions of austerity caused by the bailout agreements. On the other hand, Antonis Samaras is now in a position to argue that he is tearing the MoU page after page. If things continue to improve in the country, less and less pages would be left from the notorious document.
According to Malcolm Gladwell, the 'tipping point' is that magic moment when an idea, trend, or social behaviour crosses a threshold, tips, and spreads like wildfire.
After 5 years in austerity, Greeks need some good news as well as tangible results to start hoping for the future. Greece -and this government- is close to its tipping point; it needs a positive and pragmatic vision. 'New Greece' is this vision, providing it is well articulated and employs high-end communication strategies.
Last known 'visions' that gained momentum in Greece have been C. Simitis's 'EMU Membership target' plus the 2004 Olympics, C. Karamanlis's 're-establishment of the state apparatus', G. Papandreou's 'there is money' statement, which was broadly mistakenly taken literally by voters who were expecting to collect after casting their vote.
A. Samaras assumed the Premiership in a much less glorious framework. He managed to turn 'Grexit' into 'Grecovery', at least as regards international markets are concerned, and while Greeks are leaking their wounds, he needs to come up with a story about the future.
To this direction, renaming the party he inherited from the founder's nephew means nothing, especially if he goes for an even more generic terminology (i.e. from 'Democracy' to 'Greece' itself). On the other hand, the launch of a new party should be accompanied by the description of a new political orientation that would be considered even more towards the right. If, however ND is to remain in play, a 'turn towards the centre' could make more sense on the ballot box, providing that those who have temporarily find shelter with Golden Dawn are given the reasons to return to their natural ideological realm. By the way, the reasoning for the return will be offered through every day politics like safety and household economy, not criminal prosecutions of populist extremists.
'New Greece' could prove the most powerful national vision since the 1980s, when Andreas Papandreou' mobilized the masses through his devastating eloquent demagogue. It will emerge from economic facts and figures, every day politics like policing and healthcare, as well as little success stories throughout the country.
If true, it will change the country forever. In all respects: It will affect the way we live; the way we work; the way we do business and profit, the way we communicate and view others.
It is a mammoth task even for someone who does not wish for re-election. The new government scheme is in attack formation. The target is still unclear: is it to push structural reforms even more decisively or to prepare for snap elections? A political economist would answer both. A realist, however, knows very well that the former cancels any hope to excel in the latter.