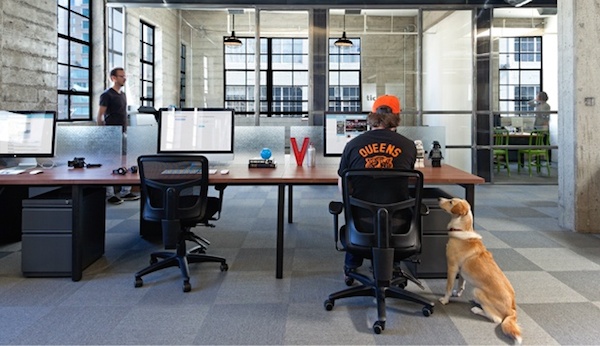 Most of the internet saga is about innovative projects that move at the forefront of developments and capture what eCitizens would like to do next. Preferences, tools, 'Likes' and Apps appear to be the primary field of concern for Greek e-corporations that fight recession with the power of the mind and some high-skilled web developers. Some of them have been successful, for others, triumph is around the corner.
Despite the recession, the field is open for creative, forward-thinking people who are not afraid to follow the trends and experiment with their instincts.
But what about the traditional brick and mortar? What is going on with companies whose proprietors or CEOs have decided that the possibility of closure or withdrawal from the local market have become significantly lower than in previous years? How will they adapt to the new 'socio-digital' environment and enter the new era?
Greek decision makers need to look around them and decide about their strategic priorities. Taking care of their people should be at the top of the list. This does not necessarily entail a salary increase, although employees wouldn't have a problem with that, but it primarily requires exploring people's real qualities and power, which, most probably, have been the tools that kept the company alive in the last five years.
But how we do that? How do we engage people and how a company may benefit from that? This requires the development of a field that has remained neglected for too long in the Greek corporate world, namely internal communications. In the modern world, this essentially means the creation of what specialists call an Enterprise Social Network (ESN).
According to research, companies that go forward with ESNs have found that their internal social networks provide multiple benefits, including giving employees a stronger voice, helping them pool and share information, as well as manage knowledge, cultivate and share ideas and strengthen corporate culture.
To manage that, top management, and especially the CEO needs to think about strategic planning, organise follow-through processes and most importantly exhibit a willingness to change.
A common argument found in management books is that corporations are made of people. Well, people need to evolve within the company, just like they do in their private lives. People want to stay social and get involved in productive interactions that explore their desires to share, collaborate, and even compete one another in a positive way.
Creating silos and building walls around the corporations does not work anymore. People will always find a way to communicate, publish or share with their peers. Besides, ten years after the invention of Facebook, most white-collar workers are unwilling to spend their time in 'Farmville', milking cows or running imagery errands. They want to do more meaningful stuff.
Amongst policymakers, it is uniformly argued that the crisis should also be seen as an opportunity. However, if we are unable to find ways to reinvent ourselves and escape towards the future, then the crisis will prove to be nothing more than a disastrous sum.
In Greece, the turning point is not that far away. In fact, it is nearer than most people think. And when it comes, positioning in the Attention Economy will become top priority for corporations that have gracefully survived the rough times.
Repositioning the company is one thing; redefining the idea behind the company is something different. Both, however, are directly related to the new philosophy associated with the internet, namely the new internal or external platform convergence of content, computing and telecoms have produced in the last fifteen years.
Leading company groups and corporate associations alike need to reassign resources to accommodate the need to integrate their messaging systems. This is because the (internal and external) web is becoming the primary driver for company's communications.
In large companies, the formation of a group of web specialists within the company premises will soon turn to be an absolute necessity. The deconstruction of the media industry allows corporations to appear picky and satisfy all of their needs for content handlers, specialists and technological resources. The end game would be the creation of a corporate web department, responsible for company information design, that will provide total editorial support, as well as programming and administration of the information flow; also explore more particular tasks, like soc-net campaigns and blog activity.
The traditional approach of a corporate environment that allows communication to run in parallel or some times conflictual ways is coming to an end.
Channels and carriers of information and communication policy messages are subject to change. We are already moving away from the traditional source-media relationship towards what many would call 'the terra incognita' of the social networks dynamics and multimedia "press" releases.
In the digital era, old dogs will not be obliged to learn new tricks. They will simple die. New techniques, tools and online strategies are required to explore the new potential of user-driven social media, as well as strategizing on multi-dimensional messaging and its effects.
This is not as just a priority for the future; it is an urgent necessity of the present; no matter how hesitant corporate decision-makers may appear to be.